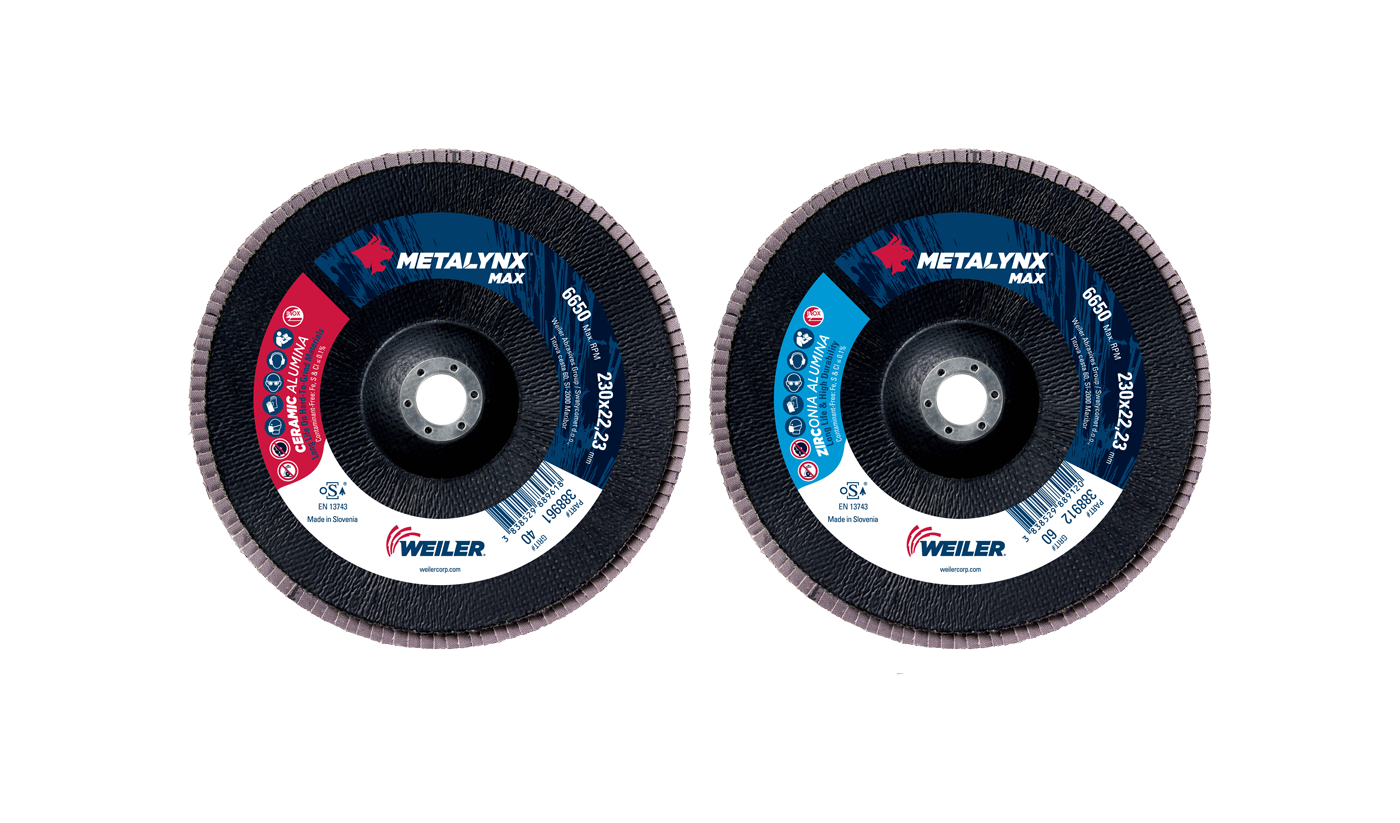 Weiler Metalynx 230mm Flap Discs
Large Flap discs designed for grinding seams, dressing edges, and for more extensive material removal. Suitable for use in industry on angle grinding machines with a diameter of 9 Inch.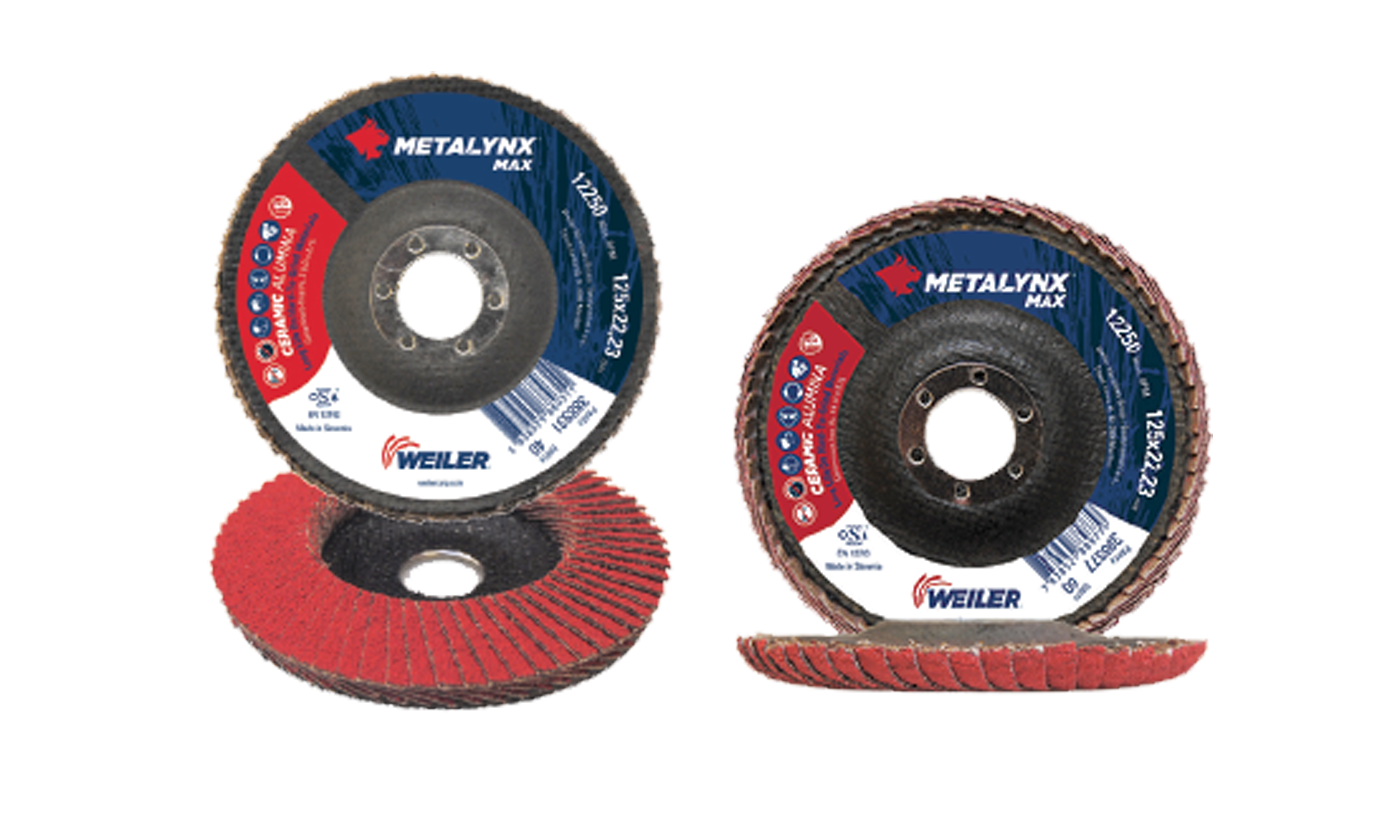 Weiler Metalynx Ceramic Angled Flap Disc
Smooth Finish in Fillets – While grinding fillet welds, the angled flaps reduce the risk of gouging the work-piece.
• Flexibility of Approach – Angled flaps allow the operator to grind at a higher or lower angle, getting into hard-to-reach places more easily.
• Aggressive Grinding – Removes more material in less time so you get the job done faster.
• Long Life – Grinds longer on steel, stainless, aluminum and other hard-to-grind metals, lowering cost of use.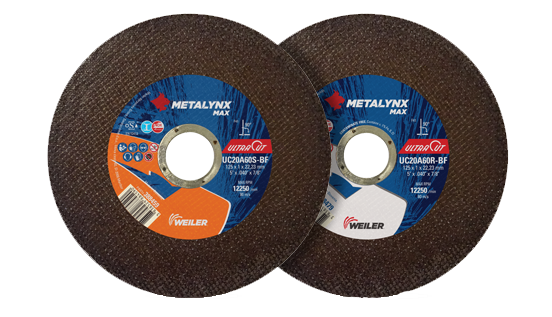 UltraCut wheels deliver unmatched cutting performance and toughness with a TRUE 1 mm thickness. Proprietary SOLID CORE technology increases density of the wheels, resulting in longer life, reduced friction, and superior stability. From the first cut, operators will experience lightning fast, smooth cutting, and exceptional control for clean, precise cuts on thin sheet metal, profiles, and small diameter rods.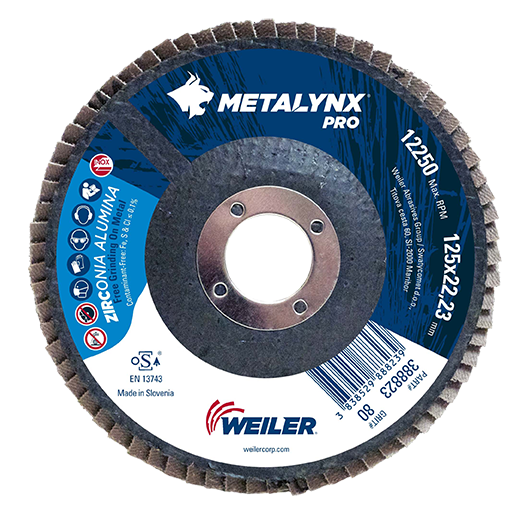 Weiler Metalynx Flap Disc
New Formula with tear resistance poly cotton zirconium with chemically enhanced resin formula for cooler grinding and longer life.
High stock removal
Long chemically treated zirconium
Works just as good at higher temperature and pressures
Perfect for edge grinding and thick welds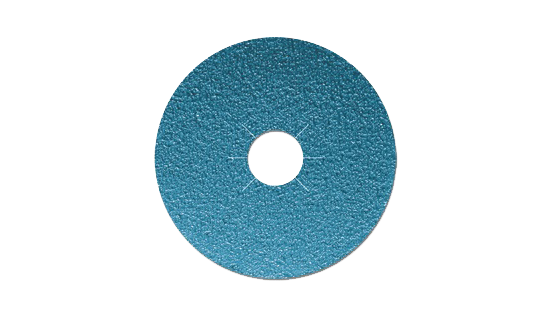 Karbosan Fibre Disc
Grinding and finishing of heavy metals / stainless steel parts and edges.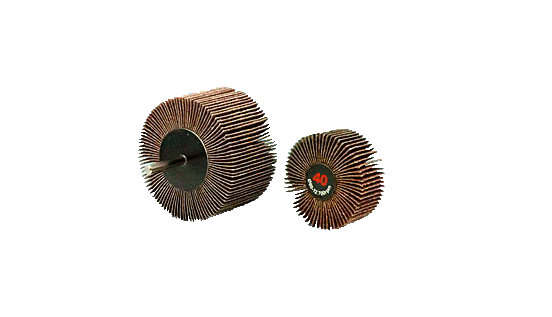 Fast Grinder Flap Wheel
Used on portable machines, suited for working small parts or places hard to reach, such as small tubes and cut-off forms

We are pleased to announce that the UK is the first country in Europe to launch the outstanding range of Metalynx Metal Fabrication Abrasives. Within Weiler's range are Cutting and Grinding Discs, Flap Discs and Wire Wheels.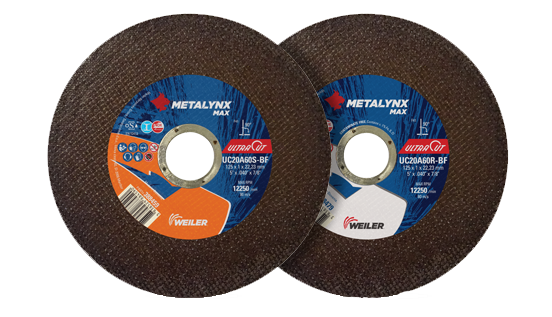 UNIQUE SOLUTIONS
for our customers
International Abrasives was formed in 2012 with a mission to provide the UK Industrial Market with a 'One Stop Shop' for abrasives. In Securing the UK agency for the Weiler Metalynx, Fast grinder & Karbosan brands we believe we have achieved that goal.
NEXT DAY DELIVERY SERVICE ON UK STOCK
UK AGENCY FOR
leading brands




Our Mission
To provide the UK Industrial Market with a 'One Stop Shop' for abrasives,
follow us
facebook | Twitter | Googleplus
Registered Address: Unit 18 Box Road. Broughton Astley, Leicester, LE9 6TJ
Tel 0116 3261111 Fax 0116 296 0756