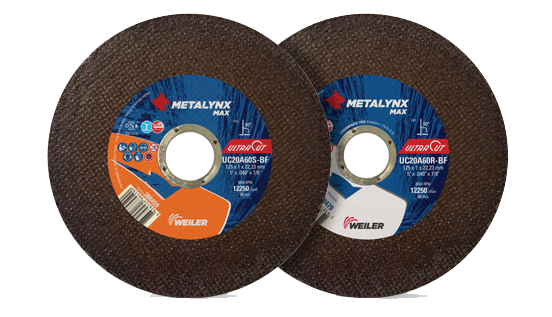 UltraCut wheels deliver unmatched cutting performance and toughness with a TRUE 1 mm thickness. Proprietary SOLID CORE technology increases density of the wheels, resulting in longer life, reduced friction, and superior stability. From the first cut, operators will experience lightning fast, smooth cutting, and exceptional control for clean, precise cuts on thin sheet metal, profiles, and small diameter rods.
FEATURES:
• Lightning Fast Cuts — 20% faster than the closest competitor.
• Long Life — Maximize cuts per wheel, reducing change-overs and cost of use.
• Reduced Burrs — Super smooth cuts create smaller, cleaner seams for easier welding.
• Consistency — A TRUE 1 mm thickness delivers consistency for precision cutting.
Greater Stability — Increased wheel density through SOLID CORE technology provides superior wheel stability and optimum safety.
Get in touch with us today
We can discuss your business needs